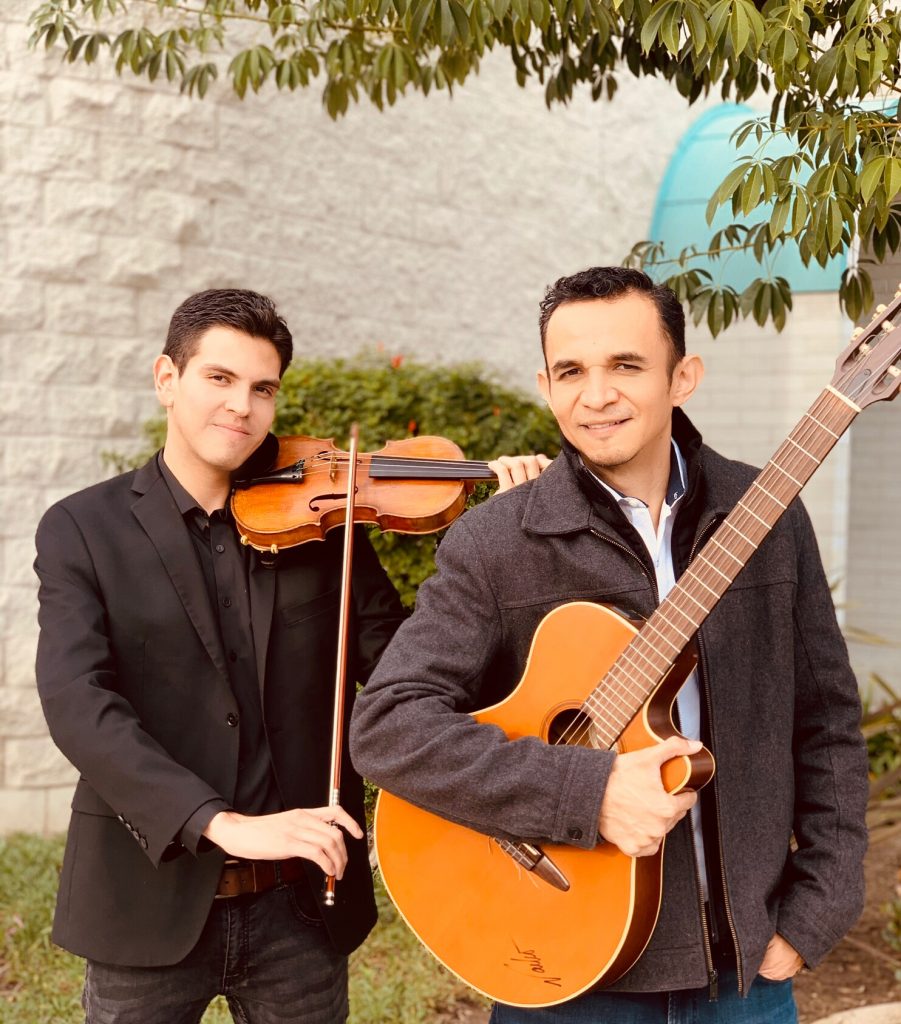 Welcome to the official website of Adagio Duo, our guitar and violin duet. Based in Lakewood and Downey, California, we specialize in providing captivating music for various events, including wedding ceremonies and cocktail hours, private parties, and corporate gatherings.
Take a moment to explore our website and discover samples of our unique sound.
Customizable ensembles for your event – trio or quartet options available. Let us know your requirements, and we'll arrange the perfect number of musicians for you.

Take a look at our bio
The violin and guitar pairing may not be the typical choice for wedding music, but the harmonious blend of the acoustic guitar and classical violin produces an extraordinary and unexpected sound. This unique combination sets your event apart from others, adding a distinctive touch to your special day. Listen to our sample audios:

Wedding March - Wagner
Ave Maria - Bach/Gounod
Marry me - Train Buy now!
Mazel Tov - Traditional
Why choose us?

Variety: Our repertoire spans across various genres, from classical to pop
Experience: With over fifteen years of classical training, we bring a wealth of experience and expertise to create captivating melodies.
Professionalism: Count on us to assist you with all the musical aspects of your event.
Inclusivity: We warmly welcome and support the LGBTQ community, and we are fluent in both English and Spanish.