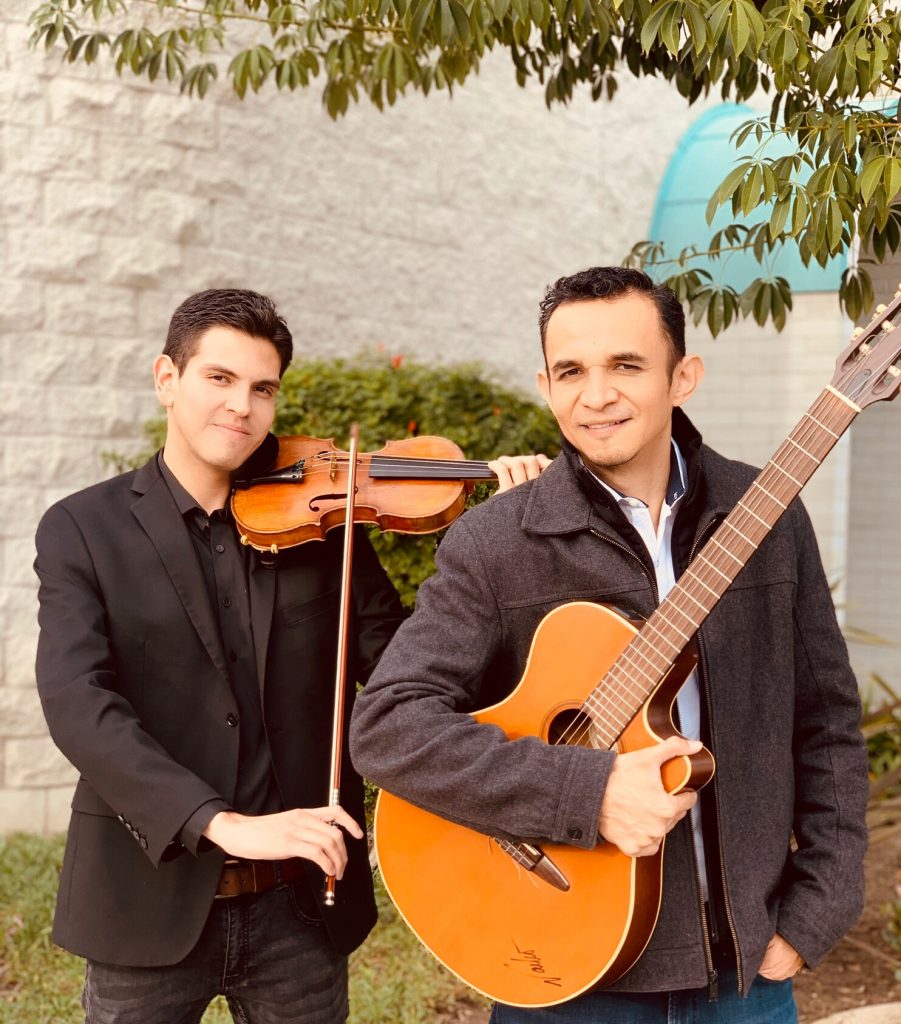 Welcome to the official website for Adagio Duo, our guitar and violin duet.
Located in Lakewood and Downey, California we provide music for wedding ceremonies and cocktail hours, romantic dinners (serenatas), private parties, and corporate events.
Please take a moment to visit our site and listen to samples of our unique sound and let us work with you to plan the best music possible for your special event.

Take a look at our bio
The violin and guitar combination is not usually thought of first when it comes to wedding music. Still, the sound created by the blending of acoustic guitar and classical violin is an unexpected one that is different enough to make your event stand apart from others.

Wedding March - Wagner
Ave Maria - Bach/Gounod
Marry me - Train Buy now!
Mazel Tov - Traditional
We are looking forward to providing the music for your special day.
Why should you hire us?
Variety: We perform all types of music from classical to pop.
 Experience: We have classical training and have played for over twelve years.
Professionalism: We will help you with your event's musical aspects.
We are LGBTQ Friendly y Hablamos Espanol